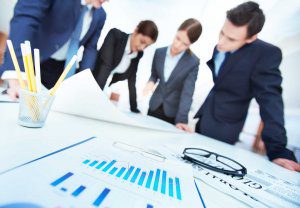 KYIV. Dec 11 (Interfax-Ukraine) – Ukraine's State Property Fund (SPF) has approved a list of almost 100 enterprises of groups B, G and E eligible for privatization in 2018, the press service of the fund has reported, referring to SPF Head Vitaliy Trubarov.
The list includes over 99% of Mykolaiv, Dniprovska and Kherson combined heat and power plants (all private joint-stock companies) and public joint-stock company Kryvy Rih combined heat and power plant, 70% in PJSC Khmelnytskoblenergo and Mykolaivoblenergo, 65% in Kharkivoblenergo, 60% in PJSC Zaporizhoblenergo, 50% in OJSC ternopiloblenergo, 78% in PJSC Centrenergo and 75% in PJSC Turboatom (Kharkiv).
In addition, the fund approved the privatization of enterprises in the chemical sector – PJSC Odesa Port-Side Plant (99.5%), Sumykhimprom (99.9%), Zaporizhia Titanium and Magnesium Combine (51%) and Zaporizhia Aluminum Combine (ZAlK).
The fund will repeat the offer to privatize 40% of Svit Lasoschiv LLC (Cherkasy).
Trubarov said that the SPF has started preparing for the privatization of Odesa Port-Side Plant and energy companies. Their privatization is scheduled for spring 2018.
He said that the fund expects to implement the budget privatization plan in 2018 by UAH 22.5 billion.