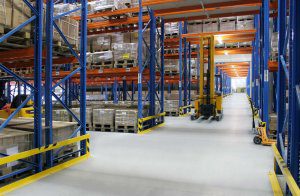 KYIV. Dec 14 (Interfax-Ukraine) – The Antimonopoly Committee of Ukraine (AMC) has allowed BC Region LLC (Kyiv), controlled by Dragon Capital, to acquire the assets of RM Logistic LLC (Bucha, Kyiv region) in the form of an integrated property complex.
According to the data of the single state register, RM Logistic was registered at 5 Zhelezniaka Street in Bucha, while the Terminal Bucha logistics complex with an area of 32,000 square meters operates at the same address.
According to the state register, the owner of 100% in the charter capital of BC Region is Dragon Capital Consulting (Kyiv), the ultimate beneficiary of which is a Czech citizen, the owner of one of the largest investment companies of Ukraine, Dragon Capital, Tomas Fiala.
At the same time, according to the State Court Rulings Register, Bucha City Council in February 2017 applied to the Kyiv Economic Court with a lawsuit against RM Logistics with the demand to sign an agreement on share participation in the city's infrastructure.
The Kyiv Economic Court by its decision of June 7, 2017 satisfied the claim of Bucha City Council and obliged RM Logistic to pay UAH 4.2 million of share participation to the city.
RM Logistic LLC was established in 2008. It is engaged in leasing and operation of real estate.