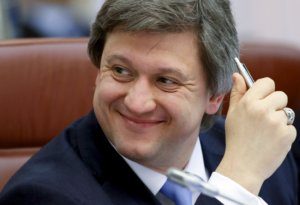 The appeal of the presidential administration to the International Monetary Fund (IMF) regarding the reaction to the legislative initiative to introduce an exit capital tax in Ukraine makes it difficult to introduce this tax, Finance Minister Oleksandr Danyliuk has said. "I think it would be reasonable, especially considering that this is the initiative of the Ministry of Finance [the bill on exit capital tax], to ask the finance minister, who coordinates work with the IMF, about the position of the IMF … Now this has created some difficulties both for the president and for us, but I think we will get out of this situation," the minister said on the air of the NV radio.
He stressed the bill does not provide for how to compensate for budget losses when replacing profit tax with exit capital tax. The Ministry of Finance, in turn, proposes to foresee such compensatory mechanisms in the Budget Resolution and send it to the parliament together with the bill on exit capital tax. "Why did the IMF react negatively? Because the presidential administration decided to send the bill there. Of course, the IMF sees risks that there is a plan to implement such a bill without compensatory mechanisms," he said.
He also noted that, according to the ministry's calculations, budget losses from replacing profit tax by exit capital tax will amount to UAH 25 billion in the first year, and UAH 31 billion in the second year.