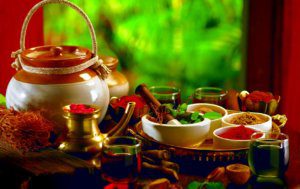 Indian pharmaceutical companies producing Ayurvedic drugs will visit Ukraine in mid-April. According to the Embassy of India in Ukraine, a delegation of Ayurvedic companies will hold a number of meetings in the Ukrainian Chamber of Commerce and Industry and the Verkhovna Rada. The embassy also informs that representatives of the Indian Ministry of AYUSH at the seminar "Ayurveda – the science of healing life by nature" held in Kyiv in late March raised the issue of the possibility of bilateral partnership between India and Ukraine to promote trade in Ayurvedic drugs, educational courses and Ayurvedic doctors in Ukraine.
The embassy notes that the activity of manufacturers of Ayurvedic medicines in India is regulated by the law on medicinal and cosmetic means. At present, there are 278,000 Ayurvedic specialists, over 200 Ayurvedic educational institutions and 112 Ayurvedic training institutions in India. Every year, 15,000 people graduate from such institutions. In addition, there are 7,439 private companies that produce Ayurvedic medicines and more than 20 companies that have an international GMP certificate in India.
As reported, India intends to support the development and promotion of traditional Indian medicine around the world. At present, the state integrates the infrastructure of AYUSH (Ayurveda, Yoga, Naturopathy, Unani, Siddha, Sowa-Rigpa and Homoeopathy) into the Indian health system.