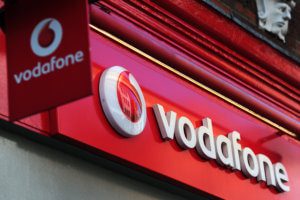 Vodafone Ukraine has launched new roaming tariffs for prepaid subscribers and the charged unlimited traffic service for Viber, WhatsApp and Skype, the company reported on Wednesday. "New roaming tariffs for free communication… during overseas trips to more than 75 countries. The updated tariffs offer affordable mobile Internet and unlimited messaging, as well as lower cost of calls in roaming," the company said.
The cost of 15 minutes of calls in roaming will start from UAH 35, including in the countries as Austria, the UK, Denmark, Egypt, Israel, Italy, Ireland, Spain, Canada, Norway, Netherlands, UAE, Poland, Portugal, the United States, Thailand, Turkey, Hungary, Croatia, France, Czech Republic, Sweden, Finland, Montenegro, Estonia, Switzerland and Japan. The indicated cost of calls includes all incoming and outgoing calls to Vodafone Ukraine subscribers' numbers, numbers of subscribers of other Ukrainian operators, as well as outgoing calls to local numbers of the host country.
In addition, the operator offers a package that includes 100 MB of mobile Internet and unlimited messaging within 24 hours in Viber, WhatsApp and Skype (including text messages and images) for UAH 40. The cost of sending SMS or MMS in roaming to all networks is UAH 15 for 15 messages.
Basic tariffs are valid if subscribers are registered in any network. A detailed list of countries in which new tariffs are in effect can be found on the operator's website.