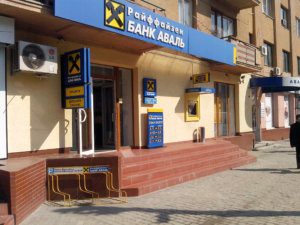 The shareholders of PJSC Raiffeisen Bank Aval (Kyiv) at an annual meeting on April 27 approved the payment of UAH 4.244 billion in dividends for 2017 (approximately 6.9 kopecks per share), the bank has said. According to its report, the bank's net profit for the past year amounted to UAH 4.469 billion, of which UAH 700,000 will be used to pay dividends to the holders of preferential shares, and almost UAH 223.5 million to the reserve fund of the bank.
The shareholders also decided to change the type of the joint-stock company to a private joint-stock company, in connection with which the name of the bank was changed from PJSC Raiffeisen Bank Aval to JSC Raiffeisen Bank Aval, the release said.
The shareholders elected the supervisory board headed by Martin Grull. Andriy Stepanenko became his deputy. The members of the supervisory board were elected Joseph Eberle, Harald Kroeger, Robert Fritz, Andreea Moraru, Anna Derevyanko, Pavlo Sheremeta, and Daniel Bilak. Raiffeisen Bank Aval was founded in 1992. According to its data, as of January 1, 2018 Raiffeisen Bank International owned 68.28% of the charter capital of the financial institution, the EBRD some 30%. Raiffeisen Bank Aval ranked fifth among 84 operating banks in terms of assets as of January 1, 2018 (UAH 72.108 billion), according to the National Bank of Ukraine.