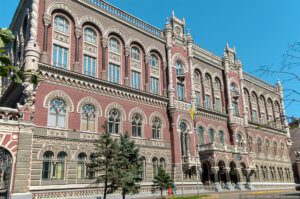 Ukraine's international reserves grew by 1.3% in April 2018 and amounted to $18.421 billion as of May 1, 2018, according to tentative data published on the website of the National Bank of Ukraine (NBU). According to the NBU, the main source of replenishment of reserves, as in the previous months, was the purchase of foreign currency in the interbank market.
"The prolonged excess of the supply of foreign currency over demand in the interbank market allowed the NBU to continue buying out surplus foreign currency to build up reserves, while not counteracting the strengthening of the hryvnia exchange rate," the central bank said.
The NBU bought $326.7 million in the interbank market in April, including $146 million during interventions at the best rate, $80 million at a single rate, and $100.7 million at foreign currency auctions.
The NBU recalled that in the second quarter of 2018, it intends to buy $10 million daily on the interbank foreign exchange market to replenish Ukraine's international reserves.
In addition, the central bank last month sold $24 million during interventions in the form of request for a better exchange rate. Thus, the net purchase of foreign currency amounted to $302.7 million.
The level of reserves was also positively influenced by the placement of government domestic loan bonds denominated in foreign currency for a total of EUR 83.6 million.
The expenditure of international reserves in April was mainly related to government payments for servicing and repayment of public and publicly guaranteed debt in foreign currency.
"The amount of payments in April was $127.4 million, including $30.8 million for servicing government domestic loan bonds denominated in foreign currency," the NBU said.
In addition, the amount of reserves was influenced by the revaluation of financial instruments (change in market value, the hryvnia exchange rate against foreign currencies) for $59.2 million and other transactions for $11.3 million.
In general, as of May 1, 2018, the volume of international reserves covers 3.3 months of future imports and is sufficient to fulfill Ukraine's obligations and current operations of the government and the central bank.