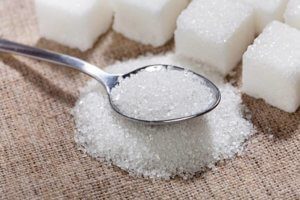 Astarta agroindustrial holding, the largest sugar producer in Ukraine, in January-March 2018 saw an 86% fall in net profit year-over-year, to UAH 124.3 million, the company has said on the website of the Warsaw Stock Exchange (WSE). According to the press release, revenue over the period fell by 28.7%, to UAH 3.04 billion, gross profit – 58.3%, to UAH 623.032 million and operating profit – 86%, to UAH 141.36 million.
There are several reasons for this: markets cyclicality, macroeconomic factors, as well as a high comparison base. "Our view is that results should be regarded in a long-term context, so as not to distract from the bigger picture," the company said.
In euros net profit fell by 88%, to EUR 3.7 million and revenue fell by 38.8%, to EUR 90.59 million.
Earnings before interest, taxes, depreciation and amortization (EBITDA) fell by 70%, to EUR 13.47 million as a result of significant contraction of the global and local sugar prices as well as bad weather conditions in the Poltava region contributed to a higher cost in sugar and farming.
At the same time, when one takes a longer-term view, there are several reassuring thoughts. The group is currently moving through the bottom part of the commodities cycle with low debt, a strong balance sheet, constantly increasing operational efficiency, and a healthy combination of local sales and export.
"There were several similar periods in Astarta's 25-year history, when the challenges made our company stronger and provided for new growth opportunities," the company said. With strong support from our financial partners – development and international banks, the company continue its investment program to expand storage infrastructure, further streamline farming operations, and become closer to our end-customers.