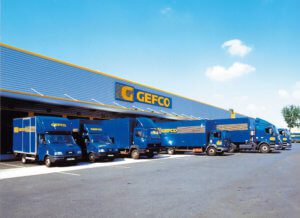 GEFCO Ukraine, a logistic operator, a representative of France's GEFCO Group, plans to triple warehouses areas in Ukraine in 2018, to 15,000 square meters, leasing new premises in Kyiv city and region, GEFCO Ukraine Director General Oksana Yakovleva has said.
"This year we are planning to triple the warehouse space in Kyiv city and region, but we are also considering Odesa and Dnipro. The main customers of these warehouses are spare parts and machinery (automobile, agricultural and household appliances), FMCG has already appeared. We are mulling the launch of the fulfillment service for one of our clients, perhaps this year," Yakovleva told Interfax-Ukraine.
According to her, GEFCO does not have its own warehouses in Ukraine, all warehouse space in the portfolio is leased. At the same time, the company has its own truck fleet.
According to Yakovleva, the total area of storage facilities is now about 5,000 square meters, except for them there are motor transport depots in Chornomorsk, Odesa region (a port terminal for 54,000 square meters) and one in Kopyliv, Kyiv region (an automobile terminal with customs-licensed warehouse for 15,700 square meters and a commercial warehouse of 127,000 square meters), in which the process of storing and sorting cars is carried out.
"At the same time, we use a large number of Polish warehouses of the GEFCO Group, since a lot of products need to be exported from Ukraine and this service is even more in demand now, because customers do not have their own representative offices or warehouses in the EU, so we offer our solutions: export and distribution," the general director of GEFCO Ukraine said.
GEFCO Group has more than 300 sites in 150 countries with 13,000 employees. In 2017, the turnover of the group was EUR 4.4 billion.
In Ukraine, the group started operations in 2008. In 2016, the company recorded an increase in turnover by 47% compared to 2015, UAH 230 million. The company employs 55 people.