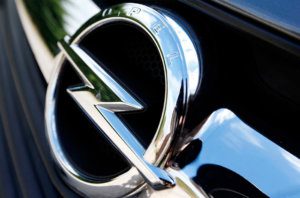 The centralized operational management of sales and servicing of Opel cars in Ukraine from January 1, 2019 will be transferred to the official importer of the PSA group in Ukraine – Peugeot Citroen Ukraine LLC.
Ukraine will be the first market in Eastern Europe where Opel will launch activities "under the wing" of the PSA, the importer said in a press release on Monday, June 25.
The company notes that after the acquisition of the Opel brand in 2017, the PSA group began implementing a new strategy for the development of the brand in the European and world markets. The new stage of development of Opel in Ukraine corresponds to the strategic "PACE!" plan, which will restore the financial framework of the brand, improve competitiveness indicators and accelerate the growth of the Opel company.
"The automotive market of Ukraine retains a high potential for further growth, which makes it a good platform for a new stage in the development of the Opel brand. With the new competitive products, offers in after-sales service and a competently built car dealership network, we intend not only to retain existing customers of the brand, but also to win new ones," the press service quoted CEO at Peugeot Citroen Ukraine Viktor Kordylevsky as saying.
General Auto Group, part of the UkrAVTO corporation, was engaged in the official distribution of Opel cars in Ukraine since 2003.
Currently, the PSA's brand portfolio includes Peugeot, Citroёn, DS, Opel and Vauxhall, and also the Free2Move car sharing trademark.
In 2018, PSA plans to boost its share on the market of new passenger cars and commercial vehicles in Ukraine to 6.2% against 4.63% in 2017. The share of Peugeot alone is expected to be 3.75%, and that of Citroёn 2.45% (2.75% and 1.88% in 2017, respectively).