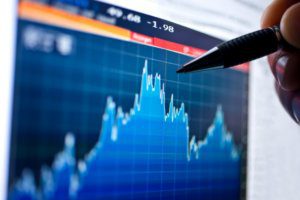 The growth of Ukraine's gross domestic product (GDP) in 2019 will slow to 3% from 3.2% in 2018, but then it will accelerate to 3.8% in 2020 and 4.1% in 2021, such a base-case scenario is proposed by Ukraine's Ministry of Economic Development and Trade for approval by the government. The ministry's draft forecast of the economic and social development of Ukraine for 2019-2021, which is available to Interfax-Ukraine and is put on the agenda of a government meeting on Wednesday, the base-case scenario is also based on a slowdown in inflation from 13.7% in 2017 to 9.9% in 2018, further to 7.4% in 2019, 5.6% in 2020 and 5% in 2021.
The ministry has also developed two other scenarios. According to the more optimistic scenario, the growth of the Ukrainian economy will accelerate 4.1% in 2019, 5% in 2020 and 5.4% in 2021, but inflation will be higher: 8.7%, 7% and 5.2%, respectively.
The low-case scenario implies a slowdown in the country's GDP growth next year to 1.1%, followed by a slight acceleration to 1.6% and 2.1% in 2020 and 2021, respectively. At the same time, inflation under this scenario is expected to accelerate to 12.4% next year, followed by a slowdown to 8.6% and 6.7% in 2020 and 2021, respectively.