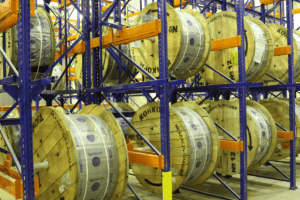 State-owned enterprise (SOE) Energomarket (Kyiv) in January-June 2018 saw a 3.1-fold rise in net profit year-over-year, to UAH 1.805 billion. The company reported in the information disclosure system of the National Commission for Securities and the Stock Market, its net revenue in H1 2018 grew by 18.9%, to UAH 85.423 billion, and gross profit doubled, to UAH 1.711 billion.
As reported, in 2017, the enterprise cut net profit by 33.3%, to UAH 856.261 million, boosting net revenue by 11.6%, to UAH 146.209 billion.
SOE Energomarket fulfils functions of the operator of the wholesale electricity market of Ukraine.