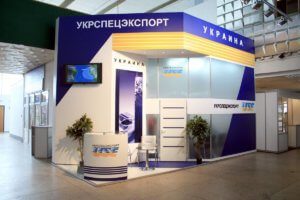 State-owned company Ukrspecexport in January-June 2018 saw a 2.3-fold rise in net profit under Ukrainian accounting standards (129.9%) year-over-year, to UAH 158.34 million. According to a company report in the information disclosure system of the National Commission for Securities and the Stock Market, its net revenue in H1 2018 grew by 24.83%, to UAH 773.12 million.
In January-March 2018, Ukrspecexport increased net profit by 69.26%, to UAH 64.38 million and net revenue – by 7.86%, to UAH 364.13 million.
Ukrspecexport is an authorized state intermediary in carrying out foreign economic activities in the sphere of exports and imports of goods and services that are subject to export control.
Since December 2010, under the government's decision Ukrspecexport and its subsidiaries have joined the Ukroboronprom State Concern.