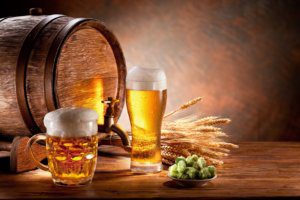 The Ukrainian beer market in 2018 will show positive dynamics, AB InBev Efes President Dmytro Shpakov believes. "We expect that the market in 2018 will not only stabilize, but will show positive dynamics, given that in 2018 excise tax was not raised," he told Interfax-Ukraine during Corona Save Trukhaniv Island, the environmental campaign to clean up the Trukhaniv Island. The expert noted that, according to research by Nielsen global company, beer consumption in Ukraine increased by 1.6% in 2017 against the fall of this indicator by 7.2% in 2016.
According to Shpakov, now there observed the trend towards the growth of premium and super-premium segments in Ukraine.
"However, the mid-price segment still remains the most popular. Beer with fruity taste is becoming more popular," he said.
Local production accounted for 97.5% in the portfolio of Sun InBev Ukraine in 2017, while imports for 2.5%.
"In 2017 we increased the volume of imported products in our portfolio by 23.7%," the president of AB InBev Efes said.