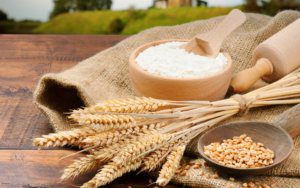 Ukrainian Flour Company LLC (Cherkasy region) plans to open four representative offices in the Central African Republic, Chad, Cameroon and Benin, the company's press service has reported. "Now our company is working on the creation of four full-fledged representative offices in various countries of Africa. We are now at the stage of negotiations with the government and commercial organizations of these countries. Simultaneously we are agreeing all documents and licenses necessary to carry out the activities of Ukrainian Flour Company in each country," the press service said.
The company said the pilot shipments of products have already been sent to consumers in these countries. The total volume of these trial shipments is 400 containers or 10,000 tonnes.
Representative offices are set up to ensure the fulfillment of the company's export plans, a high level of customer service, including the financial efficiency of export operations, increasing commercial load and foreign exchange earnings, conducting marketing research in the international flour market, organizing and conducting commercial and promotional activities in the territories of other countries.
Ukrainian Flour Company was established in 2017. It produces goods under the trademark Korolivske Boroshno. It exports flour to China, Moldova, Israel, Palestine, the Philippines, Angola, Georgia, the United Arab Emirates, Malaysia, and other countries.
AFRICAN REPUBLIC, BENIN, CAMEROON, CHAD, FLOUR COMPANY, REPRESENTATIVE OFFICES