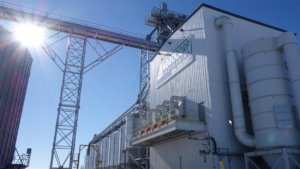 Singapore's Agrocorp has opened its office in Ukraine, according to information from the public register of companies and individual entrepreneurs. The Ukrainian subsidiary was registered on October 17, 2018. The owner of the company is Agrocorp International PTE Ltd. (Singapore). The director of the newly created company is Yuriy Klympush. The charter capital is UAH 698,200.
According to information on the website, Agrocorp International was founded in 1990. Its core business is trade with crops, in particular, wheat, rice, oilseeds, sugar, cotton and nuts, and their processing.
The company has 22 representative offices in 22 countries and trades in over 30 countries.
Agrocorp started its processing business in 2012 in Canada, currently has eight plants in four countries, with a total capacity of 700,000 tonnes.