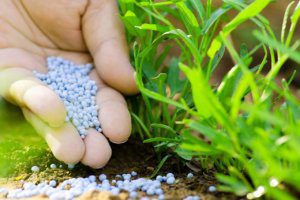 UMG Holding Limited investment company, controlled by SCM Group, intends in July 2019 to launch production of granular ammonium sulphate worth more than UAH 200 million at Kryvy Rih Central Mining Equipment Repair Plant.
"We are at the design stage, after that the construction of the complex will begin, its launch is scheduled for July next year … The volume of investments will exceed UAH 200 million. Using this money, a complex will be built that is capable of handling 100,000 tonnes of ammonium sulphate per year. This is about four wagons per day. As for taxes, we expect that payments to the budgets of different levels will amount to UAH 60 million per year," Oleksiy Afanasyev, the director general of Ukrainian Mineral Fertilizers LLC, said in the Theme of the Day program on the channel First City Channel. Kryvy Rih (1tv.kr.ua).
He said the building, which is supposed to be built, was purchased by Ukrainian Mineral Fertilizers. Some 74 new jobs will be created at the workplace.
According to the unified state register of legal entities and individual entrepreneurs, the founders of Ukrainian Mineral Fertilizers LLC are UMG Holding Limited (Nicosia, Cyprus) and businessman Rinat Akhmetov.
The enterprise is engaged in wholesale trade in chemical products. It is registered on September 12, 2017.