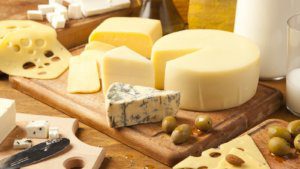 Public joint-stock company Bashtanka Cheese Factory (Mykolaiv region), a large cheese producers in Ukraine, saw UAH 46.007 million of net profit in 2017, and this is 4.7% more than a year ago.
According to a company report in the information disclosure system of the National Commission for Securities and the Stock Market, its net revenue last year grew by 27.4%, to UAH 846.92 million.
Gross profit rose by 17.7% in a year, to UAH 165.21 million, and operating profit – by 4.7%, to UAH 74.06 million.
Hard cheese sales in money terms grew by 28.4%, to UAH 427.9 million, and slightly rose in kind, to 4,360 tonnes.
Bashtanka Cheese Factory is part of the Milk Alliance created in June 2006 as a holding company with the charter capital of UAH 23.5 million and a balance sheet, 99.9% of which consists of long-term financial investments.