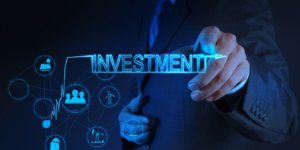 The UFuture Group of businessman Vasyl Khmelnytsky plans to attract around $150 million of investment in the Bila Tserkva 2 industrial park registered by the Economic Development and Trade Ministry last week, creating a food industry cluster on its territory, Director of Bila Tserkva industrial park Volodymyr Khmurych has said. "But this [the amount of investment] is no more than forecasts. It is difficult to predict which customer will enter," he told the Interfax-Ukraine, commenting on the need to create a second industrial park in the territory of the Shakrivka Village Council of Bila Tserkva district, where in April 2018 the first Bila Tserkva industrial park of the UFuture group was registered.
According to Khmurych, the decision to create a second park was dictated by the interest of food industry companies.
"We see the intentions of food processing companies. Today, two memorandums have already been signed, and we want to place these clients separately in the food cluster, taking into account the fact that they have special requirements for the sanitary zone and environmental requirements. And since we have a vacant land parcel, we have decided create a new industrial park on it," he said.
As reported, the first Bila Tserkva industrial park in the territory of the Shakrivka Village Council was registered by the Economic Development and Trade Ministry in April 2018, the construction of the first plant for the production of Plank Electrotechnic electrical installation systems is currently being completed on its territory.
Khmurych said that if the main focus of the second park is the food industry, then the first one will be focused on other industries.
"Of course, if some customers of the food industry will meet the conditions of the first park, we will not deny them, but we will offer the second one first of all," he said.
He also said that in the first Bila Tserkva park, in addition to completing the construction of Plank Electrotechnic, the signing of an agreement with another client is at the final stage, but he did not name it.
"Activity is high, almost every day meetings with new clients are held, but projects are complex and decisions are not made quickly," the park director said.
According to him, it is planned to attract at least $100 million of investment in both parks.
"Only for buildings: this is 10–15 hectares of 35 hectares of the park's area. This is already $50 million, and plus equipment and other things," Khmurych said.
BILA TSERKVA 2, INDUSTRIAL PARK, INVESTMENT, UFUTURE, VASYL KHMELNYTSKY