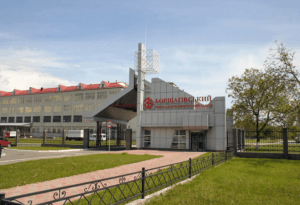 PJSC Research and Industrial Center Borschahivka chemical and pharmaceutical plant will export a natural active pharmaceutical ingredient (API) for a medicine in the European Union (EU), the company has said in a press release.
The plant will export belladonna extract to Portugal. The API will be the basis of the patent medicine produced and sold in this country. The API was designed in own research laboratory of the plant in line with the requirements of the customer in short terms.
"An indispensable condition for establishing cooperation was the passage of an external independent audit on the conformity of production and extraction technologies to the requirements of European quality standards, including GMP. The enterprise successfully passed the audit and confirmed that it is a modern and reliable partner for European colleagues," the plant said.
The plant's extracts are used by the company to manufacture a number of its own medicines, and also are purchased by other domestic pharmaceutical manufacturers.
As reported, in 2017, the plant started exporting its products to Australia, Estonia and Portugal. Currently, the plant exports its products to 19 countries, including Lithuania, Latvia and the CIS countries. The share of exports of total sales in 2017 was 12.2%.