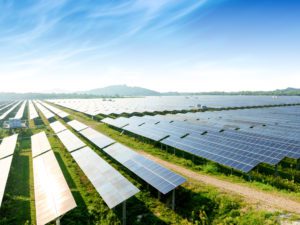 JSC Cherkasyoblenergo intends to build two overhead power grids of 150 kV for connecting Greenteco LLC solar power station with a capacity of 55.4 MW (Chyhyryn district of Cherkasy region) to the 150/35/10 kV Orbita substation, according to the website of the unified register of environmental impact assessment.
It is also planned to reconstruct the 35 kV PRK-1 and PRK-2 grids to transfer them to a power of 150 kV.
Greenteco solar plant belongs to the Norwegian company Scatec Solar.
As reported, in July the European Bank for Reconstruction and Development issued a loan of EUR19.7 million to Greenteco solar plant for the construction of a solar station. The total project cost is EUR56.2 million.
In 2018, Scatec Solar established and acquired about half a dozen companies in Ukraine to carry out its solar plant construction projects. The company plans by 2020 to build about 400 MW of capacity in Ukraine.