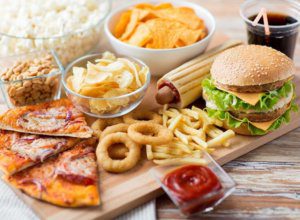 Stolitsa Group investment and developing company, which is part of Lithuania's BT Invest, jointly with Colliers International (Ukraine) has finished the restyling of the food court and restaurant zone in the Retroville shopping and entertainment center located at 47, Pravdy Avenue in Kyiv. The mall will be opened in 2019. "Together with colleagues, we have analyzed the shopping and entertainment centers in Kyiv, including the mistakes made by developers in the planning of food court zones and the location of restaurants. With extensive experience in the development and management of the shopping and entertainment centers in the Baltic states and Kazakhstan, we tried to implement the best ideas and carried out a complete renovation of the project catering zone at the Retroville shopping mall. This process included an increase in the number of operators representing a variety of cuisines, as well as an increase in the sitting area of the food court to 1,800 square meters, which today is the largest sitting zone among shopping centers of Kyiv," Colliers International said in a press release, citing the Retroville director general.
According to the report, the sitting zone will be located on the second floor along the glass facade of the center.
According to Natalia Kravets, Director of the commercial real estate department at Colliers International (Ukraine), the tender to select operators has already been launched and anchor tenants have been identified both in the area of the food court (about 15 operators, including McDonald's) and in the restaurant zone.
Colliers International earlier reported that the opening of the Retroville shopping center with a gross area of 118,900 square meters with an eleven-story class B business center in Kyiv was postponed from August 2018 to early 2019.