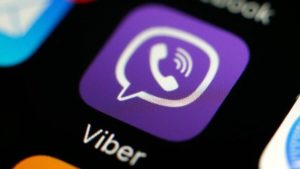 President of Ukraine Volodymyr Zelensky and founder of the Japanese Internet company Rakuten Hiroshi Mikitani have discussed plans to enhance the company's presence in Ukraine, in particular the expansion of the office in Odesa and the opening of a new office in Kyiv. Zelensky and Mikitani met on June 25, the presidential website said.
In Ukraine, Rakuten is best known as the owner of the Viber service.
Hiroshi Mikitani says Ukraine is a priority market for Rakuten. He expressed his willingness to support the idea of increasing the number of investment projects from Japan.
He also approvingly responded to Zelensky's initiative "The State in a Smartphone" and expressed a desire to cooperate closely under this project, since Viber is an integral part of the smartphone of most Ukrainians.
Following the meeting, Zelensky invited Mikitani to join the National Investment Council whose secretary is IT entrepreneur David Arakhamia.