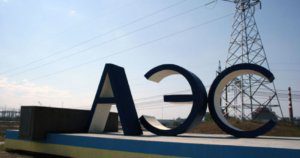 State-owned enterprise Energoatom in January-June 2018 saw net profit rise by almost 2 times compared to the same period last year, to UAH 3.186 billion. According to reporting on the website of the generating company, its net income in the first half of the year increased by 1.1%, to UAH 20.747 billion, while gross profit decreased by 1.8%, to UAH 5.166 billion.
As reported, Energoatom in 2017 received a net loss of UAH 1.322 billion against UAH 232.791 million of net profit for 2016. Net income in 2017 increased by 6.7%, to UAH 38.488 billion, while gross profit decreased by 16.7%, to UAH 4.773 billion.
Energoatom is the operator of all four operating NPPs in Ukraine. It operates 15 power units equipped with VVER reactors with a total installed capacity of 13.835 GW.