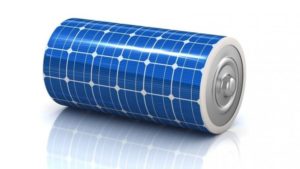 The Ministry of Economy and Finance of France has allocated a grant of EUR 560,000 to Ukraine to finance a joint project of Ukrenergo and RTE International for the implementation of Ukraine's first energy storage system, the press service of the Ukrainian company has reported. According to its data, in the next six months, RTE International plans to implement the first phase of the project: a feasibility study and technical assignments for further work. At the second stage, the possible cost will be determined, a model of the future storage system and a roadmap will be created with a list of all necessary measures for the implementation of the joint project.
Ukrenergo notes that the project is of a great importance for the future development of the Ukrainian energy sector and the integration of the domestic energy system into the energy system of continental Europe, since one of the requirements is to ensure the required amount of primary frequency control.
In addition, over the past few years, there has been an increase in wind and solar power generation in Ukraine, which will require the construction of additional highly maneuverable capacities that meet the environmental requirements of European countries.
"The start of cooperation with RTE, the leading player in the European market, the implementation of a complicated and innovative energy storage project is a significant step towards our European integration and the strengthening of Ukraine's energy security," Ukrenergo Head Vsevolod Kovalchuk said.