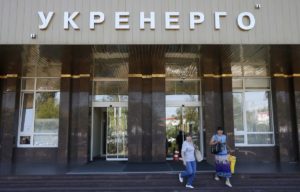 The Ministry of Finance of Ukraine has been authorized to manage national energy company Ukrenergo, the ministry's press service has said.
A corresponding acceptance statement was signed on February 4 by the commission created by the ministry on the transfer of the company's property and assets.
"After the signing of the document, Ukrenergo was transferred from the Ministry of Energy and Coal Industry to the Ministry of Finance," it said.
Strategic management and control over the activities of Ukrenergo will be carried out by the supervisory board of the company, which, as reported, chaired by ex-head of the EBRD representative office in Ukraine Sevki Acuner. Earlier, a number of independent members with international experience in the field of energy, as well as state representatives entered the supervisory board.
"The Finance Ministry's task is to accelerate Ukrenergo's corporatization. This will make significant progress in implementing the electricity market legislation, make it possible to certify Ukrenergo as an independent transmission system operator for electricity transmission, and will split control over electricity generation and transmission," the ministry said.
This issue is a condition for Ukraine to receive a disbursement worth EUR 500 million under the Memorandum of Understanding with the European Union, it said.
Ukrenergo operates trunk and interstate transmission lines, as well as centralized dispatching of the country's integrated power grids. It is a state-owned enterprise, which was managed by Ukraine's Energy and Coal Industry Ministry.