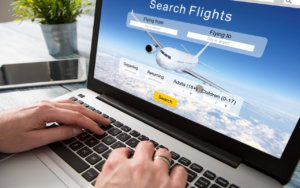 Farvater Travel (Yuzhgorod) has launched the online package trip search and booking service, investing around $300,000 since the beginning of its creation, the co-founder of the company, Tetiana Pollak, told reporters during the presentation of the service in Kyiv. The service is based on the Online Travel Agency model and allows you to select the appropriate tour package from the list of parameters on the site among 29 million current offers of tour operators. "We the online service have not yet seen a payback. We need to grow another five times to become profit-making," she said, adding that the company had already increased online sales five times in six months.
According to her, this year, with the help of this service, more than 1,000 tours with the cost from EUR 180 to EUR 4,100 (the average cost of one trip is EUR 1,170) were booked.
The company plans to increase the volume of the serviced part of the Ukrainian market of package tours from the current almost 1% to 7% in 2020.
The company sees the profit from the service according to the scheme, which is traditional for travel agencies – the fee from the price stated by the tour operator, Pollak said. "The company has been in the non-online market for a long time, it has a significant amount of sales, and because of this, we have the largest fee," Farvater Travel CEO Andriy Shvets said. Travel Company Farvater has been operating since 2006. The first version of the online search site was launched in October 2017, and in December, the first customers appeared. The company is owned by Tetiana and Friedrich Pollak in equal shares. The charter capital Farvater Travel is UAH 20,000.
FARVATER TRAVEL, INVESTS, ONLINE, SEARCH, SERVICE, TRIP, YUZHGOROD