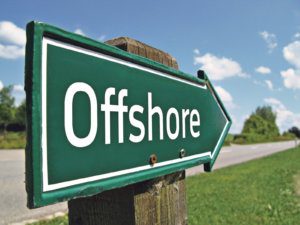 Some international experts believe that Switzerland and Luxembourg should be added to the list of offshore countries. They propose changing transfer pricing laws and toughening control over exports and increase transparency of the State Fiscal Service of Ukraine to reduce the removal of profits from Ukraine. These are the conclusions of the authors of a study, titled "Profit flows from Ukraine's iron ore exports" conducted with the support of the European United Left – Nordic Green Left (GUE/NGL) European Parliamentary Group initiated by independent trade unions of Kryvy Rih. The study presented in Kyiv said Ukraine's economy loses about $3 billion annually because profits are removed from Ukraine. When exporting iron ore, prices were allegedly deliberately lowered by an average of 20%, as a result. In 2015-2017, tax losses and the withdrawal of profits from the country amounted to $520 million per year. Based on other studies, prices for agricultural products and metal exports are undervalued by more than 20%.
Chief researcher Oleksandr Antoniuk said macro-financial assistance of the European Union at that time was $460 million per year.
According to him, this study was presented at a press conference in the European Parliament last week and its results were published in the Spiegel publication.
In turn, Pavlo Vikniansky, one of the leaders of the Republic party, said that "the oligarchic clans of Ukraine systematically withdraw huge amounts of money to offshore companies."
According to the study, the authors proposed to hold a public discussion of changes in legislation on transfer pricing to eliminate all clauses that allow exports at reduced prices, to disclose information on taxes in the extractive industries paid by exporters outside Ukraine, in line with EU directives.
In addition, it is proposed to disclose information of the State Fiscal Service on the control of export operations, if necessary, make changes to the legislation on trade secrets.
The authors also support the control of all major export operations, regardless of the export geography and the exporter's connection with the importer, return Switzerland and Luxembourg to the list of offshore zones and analyze tax rates in other countries importing Ukrainian goods in detail.