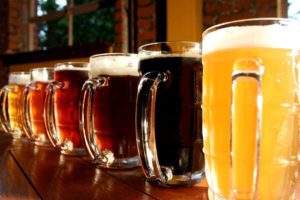 Lviv Brewery LLC, a large supplier of drinks and food products in Western Ukraine, became a guarantor of Pro Tek Vikna Ukraine LLC on a credit line of EUR 8 million from JSC Raiffeisen Bank Aval. According to a company's report in the information disclosure system of the National Securities and Stock Market Commission, the decision to sign the respective agreement with Raiffeisen Bank Aval was taken on September 20, 2019. The deadline for credit redemption is by December 31, 2026.
The agreement provides for the transfer of a separate launch complex to the bank in mortgage with a total area of 31,790 square meters, land plots with an area of 2,500 hectares and 2,900 hectares (all in Yavorivsky district of Lviv region) of the company Pro Tek Vikna Ukraine.
Lviv Brewery began its activity in 1997 as a wholesale warehouse of food products of all categories, now a large distributor of FMCG in western Ukraine. Main areas of activity: distribution of beer brands Carlsberg, alcoholic beverages Nemiroff, Oreanda, Shabo, grocery products Oleina, Rollton, Runa and others.
Pro Tech Vikna Ukraine is engaged in the production of wooden containers, wholesale of food products, etc.
According to the Unified Register of Legal Entities and Individual Entrepreneurs, the final beneficiaries of both companies are Vasyl Novak, Andriy Panas and Roman Paskovych.