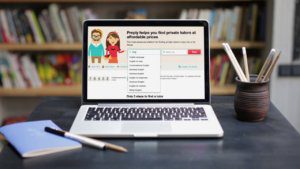 The international marketplace for finding private tutors Preply has pulled in $4 million in the seed round. Lead investor was Point Nine Capital, Berlin-based venture fund, investing in SaaS and marketplaces at early stages. "Investors in Preply's seed round include Arthur Kosten (ex-CMO at Booking.com, 2003-2012), Polish VC RTAventures, founder & CEO of DocPlanner Mariusz Gralewski, Poland's Grupa Pracuj EO Przemyslaw Gacek, Diligent Capital Partners (Ukraine) and SMRK (Ukraine)," Preply reported.
"Next year we plan to become the leading marketplace for finding private tutors of foreign languages in the world," co-founder and CEO of Preply Kirill Bigai said.
Managing Partner of Point Nine Capital Pawel Chudzinski, in turn, said that the fund took this opportunity to enter the fragmented online tutoring market, evaluating the focus on consumer experience and global proof of the concept, and will contribute to the efforts of the Preply team to win leadership on it. The new round of financing will support the long-term development of new products, including the Preply calendar, instant booking options, and the launch of a mobile application.
In addition, the funding allowed Preply to open a second office in Berlin and build up a team of senior professionals working on the product: managers, designers and developers. In the near future the startup plans to search and appoint VP of Marketing.
The company was founded in 2012 by Bigai, Sergey Lukyanov (Head of Product Design) and Dmytro Voloshyn (CTO) with offices in Kyiv and Berlin.