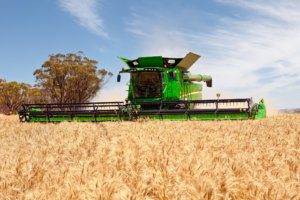 A deal to sell Mriya agroholding could take place only after the completion of restructuring of its old debt, the agroholding's press service has reported. According to the report, there is the interest of potential investors to the company. In particular, in 2017, Kernel and several large agricultural market players offered creditors of Mriya to buy the company. In 2018, some offers from Ukrainian and international companies arrived.
"For our creditors, the current owners of Mriya, agriculture is not a core business, and servicing the working capital of Mriya is a compulsory measure. Therefore, as I have repeatedly said, the arrival of a strategic investor is an ideal option for the further development of Mriya," the press service said, citing Mriya CEO Simon Cherniavsky. According to him, before the completion of debt restructuring, there is neither a subject of a potential transaction nor a legal mechanism for its implementation.
"We have completed the restructuring of the most of the secured debt and started implementing the agreements reached with unsecured creditors. At this stage we have faced a number of difficulties related to the novelty and uniqueness of the procedure for the Ukrainian legislation and the enforcement system, which delays the process. I would refrain from giving forecasts," CEO said.
Mriya said that the working capital of the agroholding today is financed by its creditors, mainly – bondholders from the United States and Europe. "We have funds in the full amount for this season: we have enough funds for sowing and harvesting, paying rents, fulfilling social obligations and even replenishing the technical park and investing in technology development. Mriya is working in a usual mode and is confidently looking to the future," said Cherniavsky said. Previously, the media reported that negotiations about the possible purchase of Mriya by Continental Farmers Group are being held.