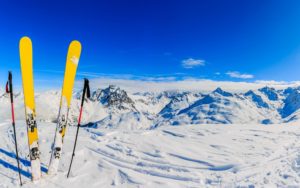 State-owned PrivatBank intends to involve an adviser in the preparation and sale of the financial institution's shares in Bukovel, the largest ski resort in Ukraine, Deputy Head of PrivatBank Halyna Pakhachuk has said. "The bank owns two-thirds of the complex, which consists of 64 facilities, one-third is Skorzonera LLC," she said.
Pakhachuk reported that this list of objects is not an integral property complex; in addition to the hotel, it includes 104 hectares of land and part of the lifts.
According to the deputy head of PrivatBank, when these objects were initially put on the bank's balance sheet, their value was estimated at UAH 12.6 billion, including the Radisson Blu Bukovel hotel (Zirka Bukovelia) at UAH 1.62 billion, but their real market value differs from these indicators.
Pakhachuk also said that in recent years the bank has been renting its facilities in Bukovel to the Parktur LLC resort operator (Polianytsia, Yaremche, Ivano-Frankivsk region). In 2019, the rent amounted to UAH 110.5 million, including UAH 47.5 million per hotel, and in 2020 it will increase to UAH 117.5 million, including UAH 50.5 million per hotel.
The deputy head of the bank reminded that these facilities are non-core for the financial institution, and according to the standards introduced by the National Bank in the future, they will have to be taken into account at zero cost.
Radisson Blu Bukovel hotel increased its net income by 9.1%, to UAH 221 million, and the net loss decreased by 36.7%, to UAH 39.33 million in 2018. According to the state register, the beneficiaries of this enterprise are former owners of PrivatBank Ihor Kolomoisky and Hennadiy Boholiubov.
The revenue of Parktur LLC increased by 71.9%, to UAH 425.35 million, net profit increased by 6.2 times, to UAH 86.14 million in 2018, the owner is Vitaliy Kovalchuk, registered in Kolomyia (Ivano-Frankivsk region).