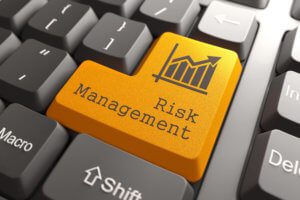 The National Bank of Ukraine (NBU) has changed the form of a report on risk management in the financial monitoring sphere, which would allow better assessing the risk management systems created by banks. According to a report on the NBU's website, the new form of the report is outlined in NBU resolution No. 59 dated June 5, 2018, which amends the rules of organizing and holding inspections to prevent and combat money laundering, financing of terrorism, and the financing of proliferation of weapons of mass destruction approved by NBU resolution No. 197 dated June 20, 2011.
The new version of the resolution also changed the frequency of submitting the reports on risk management in the field of financial monitoring – henceforth it will be provided by a bank to the NBU annually, rather than quarterly.
In addition, the NBU introduced a new procedure in case of detection of schemes for conducting risky financial transactions during the on-site inspection, the conclusion on compliance or non-compliance of which with the requirements of the law cannot be presented in the report on the field inspection (without additional consultations). Henceforth, the report would contain details of the essence of the financial transactions revealed with a detailed statement of the relevant facts. The copies of documents certifying these facts are attached to the verification materials.
In the future, the verification of the revealed facts will be continued without interruption.