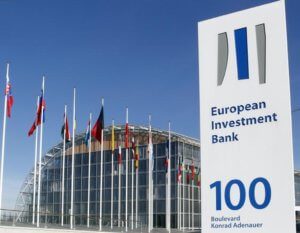 Ukraine and the European Investment Bank (EIB) on the margins of the Ukraine-EU summit in Brussels on Monday signed an agreement on the allocation of a EUR 75 million loan for the implementation of the project on improving road safety in Ukrainian cities. "The EIB allocates EUR 75 million, which will be received by five largest cities in Ukraine – Dnipro, Kyiv, Lviv, Odesa and Kharkiv," the press service of Ukraine's Deputy Prime Minister for European and Euro-Atlantic Integration Ivanna Klympush-Tsintsadze reported.
The EIB said in a press release due to the signing of the agreement that in addition to the loan, an EU grant of EUR 4.25 million will be provided as part of the so-called Neighborhood Investment Facility (NIF), allocated for the preparation of the project, development and monitoring.
The executor of the project is the Ukrainian Infrastructure Ministry, and the recipients of financial assistance from the EIB are the authorities of these cities. Investment will be directed to eliminate the most dangerous sections by creating better interchanges and modern transport systems, as well as improving intersections and updating the road infrastructure, the bank said.
According to the bank, other changes planned within the project will include the development of a network of safe bike and pedestrian paths, urban transport planning system, introduction of speed limits in residential areas and school areas, and the introduction of an IT-based traffic management system.