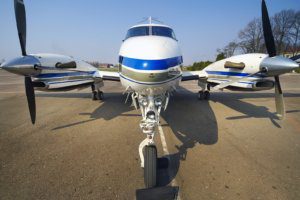 Ukraine's State Air Traffic Services Enterprise (UkSATSE) and Busin Insurance Company (Kyiv) have concluded an agreement on compulsory aircraft insurance on June 27 (3 planes), according to information on the ProZorro portal. The bid was expected at UAH 3.127 million, Busin's actual bid was UAH 2.920 million.
IC INGO whose bid was UAH 2.940 million also took part in the bidding.
UkSATSE was founded in 1992. The main mission of UkSATSE is to provide an efficient and safe air navigation services in the Ukrainian airspace and in the airspace over the high seas where the responsibility for providing air traffic services is delegated to Ukraine under the international agreements.
It services five areas of responsibility covering 774,569 km.