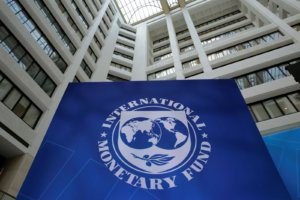 The International Monetary Fund (IMF) considers it possible to introduce an exit capital tax in Ukraine if mechanisms to cover possible budget losses are available, the member of the Verkhovna Rada Committee on Taxation and Customs Policy, People's Deputy Tetiana Ostrikova (Samopomich), has said after a meeting with IMF representatives in the United States. "The first news is that the IMF does not oppose this tax and considers such a model of profit taxation possible taking into account certain factors. The second news is that the IMF does not directly support the bill on the exit capital tax, which the Ukrainian government uses, covering its inactivity in the tax sphere," the press service of the Samopomich party said.
The party notes that the issue of the introduction by the president of Ukraine of a draft law on the exit capital tax, prepared by a working group under the Ministry of Finance, to the parliament, was postponed indefinitely, referring to correspondence with the IMF.
At the same time, the political force explained that the issue of the exit capital tax was not included in the memorandum between the IMF and Ukraine, therefore it is not a top priority for the fund. At the same time, the IMF is concerned about a lack of tangible tax reforms.