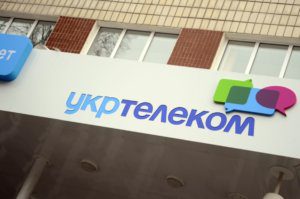 The leading supplier of telecomm and IT solutions ZTE has opened a long-term credit line to public joint-stock company Ukrtelecom to finance projects, foreseeing the provision of $10 million at the first phase, the public joint-stock company has said in a press release. "In the current conditions, we see a great interest of global business in the national infrastructure ICT [Information and Communication Technology] operator. This is a line which will be used for projects with a payback period of no more than five years," the press service said, citing Uktelecom's Director Yuriy Kurmaz as saying.
According to the company, the funds raised will be used to expand the coverage of Internet access in settlements, upgrade the access network and other elements of the company's infrastructure.
The funds will be available from June 2018. During this time, the company's specialists will prepare a roadmap and project calculations that are planned to be implemented in this cooperation, the press service said.
"We are starting a new stage of long-term cooperation between ZTE and Ukrtelecom. From now on it will not only be in the sphere of supply of equipment for consumers, but also at the level of important infrastructural solutions necessary for the development of the Ukrtelecom network," said Director of ZTE Ukraine LLC Mingxi Huang said.