Ukraine's retail trade in January-June 2018 increased by 6.2%.
Four regions (City of Kyiv with Kyiv region, Dnipropetrovsk region, Kharkiv region and Odesa region) amount to 51% of total trade turnover.
Luhansk and Ternopil are on the last places.
In June 2018 alone, retail trade decreased by 0.8% compared to May 2018, but it grew by 6.3% compared to June 2017.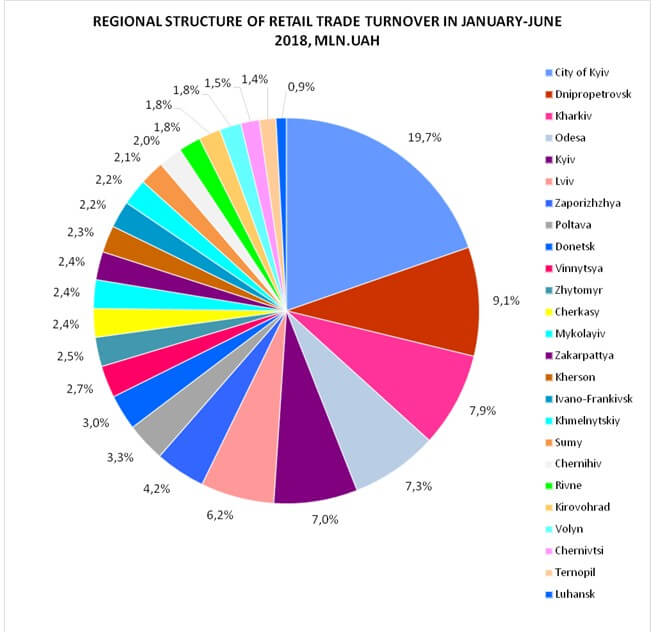 DNIPROPETROVSK, KHARKIV, KYIV, KYIV REGION, ODESA, TRADE TURNOVER