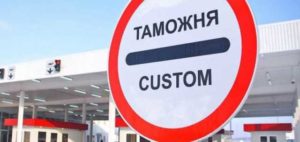 The association of international pharmaceutical manufacturers AIPM Ukraine has asked Ukrainian President Volodymyr Zelensky to organize a Green Route at customs checkpoints to speed up supplies of medicines in the conditions of panic of the population rushing to buy medicines over the spread of the coronavirus disease COVID-19.
"Manufacturers and importers of medicines, under the current conditions, are trying to meet the demand in full for the appropriate medicines," the association said in a letter sent to the president.
AIPM Ukraine said that, according to information available from AIPM Ukraine member companies, queues at customs, in particular at the Yahodyn customs post, lead to a significant slowdown in the supply of necessary medicines.
"We ask you to contribute to solving this problem and ensure priority customs clearance of medicines by introducing an official" green corridor "for these categories of goods, as has already been done in the European Union in accordance with the recommendations of the European Commission," AIPM Ukraine asked President Zelensky .
The association also pointed out the need to establish working interaction on this issue with the customs authorities of neighboring countries, such as Poland, to ensure a similar priority for the customs clearance of medicines at their customs posts to ensure imports to Ukraine.