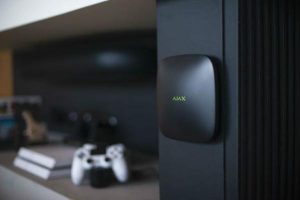 Ajax Systems, a manufacturer of professional security systems in Ukraine, has opened a second plant in Kyiv on the territory of the former Kyiv Radio Plant and plans to switch its employees to 24/7 working hours.
According to the company's website, the area of the premises is 1,865 square meters.
"Next year we plan to double the business, for this we need another production site. We decided to open it in Boryspilska Street, where a large production cluster already exists. This location will also allow us to attract more employees from the Left Bank of Kyiv and build a large production facility team faster," CEO of Ajax Systems Oleksandr Konotopsky said.
Ajax Systems plans to recruit 150 people in 2020 for the new facility. Next year it is planned to create up to 1,000 jobs.
The company also said that the new plant is now focused on the production of DoorProtect and DoorProtect Plus sensors, but in the future both Ajax enterprises will duplicate each other in design and manufacture the entire product line.
"Now in Boryspilska Street we have launched 24/7 testing, arrangement and assembly, quality control and packaging. In the future, we plan to transfer all sites to the 24/7 schedule," Director of Production at Ajax Systems Bohdan Demchyshyn said.