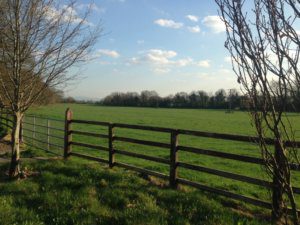 Ukraine's Cabinet of Ministers in 2018 has transferred 1.46 million hectares (ha) of agricultural farmland to more than 659 amalgamated territorial communities (ATC), also known as merged/unified territorial communities, Prime Minister Volodymyr Groysman has said.
"We began transferring the land in February 2018. Over the year we gave 659 communities around 1.46 million hectares. Next year we will continue the process, so every newly formed, merged territorial community receives agricultural farmland," Groysman said on Facebook. He added that on December 22 the government transferred more than 500,000 hectares to municipal ownership of 174 ATCs from 20 regions, completing the process for the communities created before 2018.
Ukraine's Ministry of Agrarian Policy and Food said the transfer of agricultural farmland to ATCs would continue in 2018 for the 185 communities which were formed in 2018.
As earlier reported, the government on January 31, 2018, adopted resolution No. 60-r on transferring ownership of state-owned agricultural land parcels to newly merged communities. The policy facilitated decentralization of land ownership without changing the current legislation.
Ukraine's State Service for Geodesy, Cartography & Cadastre began the transfer of land from February 1, 2018.
During the first week, 99% of ATCs signed agreements with the service as the first step for receiving the land parcels.
According to the government, some 485 newly merged communities received 958,900 ha of state-owned farmland in the 11 months of 2018.