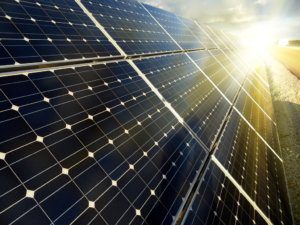 The Antimonopoly Committee of Ukraine has approved the purchase of a controlling stake in Dymerka Solar Poland (Poland) by ACCIONA Energia Global (Poland, the subsidiary of the eponymous company in Spain), the press service of the committee has reported.
Dymerka Solar Poland was registered to implement a project of UDP developing group (Kyiv) to expand the capacity of Dymerka solar power plant (Kyiv region) from 6 MW to 57.6 MW.
As reported, UDP from UFuture investment group has arranged a joint project to expand Dymerka solar power plant with Spain's ACCIONA Energia Global. It is planned that the Spanish company will invest EUR 54.7 million.
Majority shareholder of UDP is Ukrainian businessman Vasyl Khmelnytsky.
ACCIONA ENERGIA'S, ANTIMONOPOLY COMMITTEE, PROJECT, SOLAR POWER PLANT, UDP