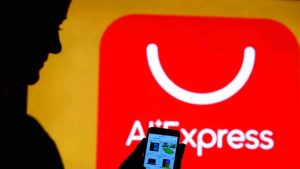 Nova Poshta Global, part of the Nova Poshta group of companies, notes a 28% increase in Ukrainians' orders from AliExpress compared to April last year.
According to a press release, in January-March of this year Nova Poshta Global delivered over 1,000 tonnes of goods from China and the United States by air.
"AliExpress continues to be a favorite foreign online store among Ukrainians, on which not only the number of orders has grown, but also the average check of purchases. If it was $6.6 amid quarantine, now it has grown to $11.6, and the number of orders of protective equipment and medical goods, including masks, respirators, thermometers, etc., rose. But the most popular categories of goods remain phone cases, cables, chargers, clothes, shoes, underwear and dietary supplements," Nova Poshta Global notes.
Regarding popularity among Ukrainians, AliExpress, according to the company, is followed by the American online stores iHerb, Ebay, Amazon and 6p.m.
According to Nova Poshta Global, the number of orders from customers from Zhytomyr region doubled during quarantine. However, the most active buyers from abroad remain residents of large cities, namely Kyiv, Kharkiv, Odesa, Dnipro, and Lviv.