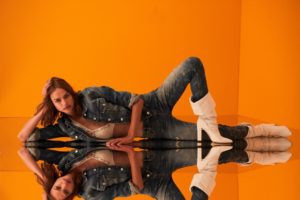 Argo-Trade Network LLC (ARGO, Kyiv) has rented about 800 square meters for six fashionable mono-brand stores, including Scotch & Soda, Liu Jo, Lee Cooper, Penti, OVS Kids and Parfois, in the River Mall shopping and entertainment center being under construction in Darnytsky district of the capital.
The press service of River Mall told Interfax-Ukraine the Scotch & Soda store will occupy 180 square meters, Liu Jo 162 square meters, Lee Cooper 105 square meters, Penti some 74 square meters, OVS Kids 180 square meters, and Parfois 96 square meters.
All stores of these brands will be presented in Darnytsky district for the first time.
"The River Mall shopping and entertainment center is the first high-class shopping center in Darnytsky district in Kyiv, which makes popular European brands of the ARGO group accessible to the residents of this district," representatives of the distribution network noted.
As reported, ARGO brought the Italian premium brand Liu Jo and the Dutch brand Scotch & Soda to the Ukrainian market in 2018. The stores of these brands in the River Mall shopping mall will be the third in each of the network.
ARGO RETAILER, EUROPEAN BRANDS, RIVER MALL, STORES, TRADE CENTER