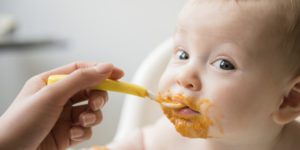 Ukroagro Alliance (Nicosia, Cyprus) belonged to Vasyl and Yevhen Astion plans to acquire Khorol baby food plant LLC (Poltava region) and Khorol baby food plant Trade House LLC (Kyiv).
The Antimonopoly Committee of Ukraine could permit Ukroagro Alliance to buy a stake in the charter capital of the two companies exceeding 50% of the votes in the management bodies of the companies.
According to the unified public register of legal entities and individual entrepreneurs, Vasyl and Yevhen Astion are also founders of Dnipro Agro Group, which core business is the production, storage and sale of grains and oilseeds.
The enterprises of Dnipro Agro Group cultivate more than 50,000 hectares of land in Dnipropetrovsk region, grow wheat, barley, sunflower, and rape. The group owns three silos with a total storage capacity of about 125,000 tonnes.
Khorol baby food plant produces cereals, dairy products, water under the Maliutka, Malysh and other trademarks. The plant produces more than 20 kinds of products.
Qibox Financial Ltd. (Nicosia, Cyprus), owned by Serhiy Kobzar, is listed as the ultimate beneficiary of Khorol baby food plant and the trade house.