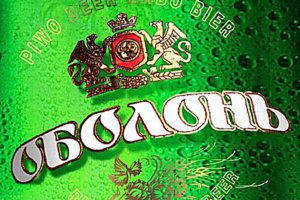 Private joint-stock company Obolon (Kyiv), a large beer and soft drinks producer in Ukraine, saw UAH 288.78 million of net profit in 2017 compared with UAH 219.4 million of net loss a year ago. According to a company report on holding the general meeting of its shareholders scheduled for April 26, its assets last year grew by 7.5%, to UAH 5.737 billion.
Undistributed profit totaled some UAH 381.1 million at the end of 2017, which is 3.5-fold more than a year ago.
Noncurrent liabilities soared 4.9-fold last year, to UAH 2.058 billion, while current liabilities fell by 47.4%, to UAH 1.737 billion. Total bills receivable grew 1.8-fold, to UAH 1.246 billion.
Obolon Corporation produces beer, soft drinks, mineral water and snacks, and is the country's largest exporter of beer.
The corporation consists of the main plant in Kyiv and nine companies in the regions. Its main brands are Obolon, Carling, Zlata Praha, Bitburger, Hike Premium, Zibert, Desant, Zhigulevskoye, Yachminny Kolos, Zhivchik and Prozora. The corporation also produces the low alcohol drinks Rio, Gin-Tonic, Cherry Whiskey, Rum Cola, Brandy Cola and Ciber.