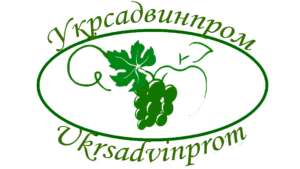 Ukraine's Verkhovna Rada has passed an amendment to the Tax Code, according to which the excise duty on fruit and berry wines is reduced to UAH 0.01 per liter, Head of the Ukrsadvynprom association Volodymyr Pechko has said. "The Verkhovna Rada reduced the excise duty on fruit and berry wines and equated it to the excise duty on grape wines. Previously, it was equated with liquor and vodka products. This industry was dilapidated when there was 'draconian' legislation. And now the conditions are optimal to resume production of fruit and berry wines," he told Interfax-Ukraine. According to a comparative table, the tax rate on non-sparkling wines with 1.2-15% ABV will be UAH 0.01 per liter.
According to the head of Ukrsadvynprom, the parliament also agreed on changes, according to which, new producers of wine products will be considered the fourth group of taxpayers using the simplified taxation system.
As reported, the Cabinet of Ministers has increased government support for hop growing, laying of young gardens, vineyards and berries, from UAH 300 million in 2018 to UAH 400 million in 2019.
According to Pechko, this increase in state support is advisable, since in 2018 the industry will use all the allocated funds. "At the summer meeting the budget allocation committee of the Ministry of Agrarian Policy and Food allocated compensation only for planting material, and at a meeting in autumn refrigerators, shock freezing and sorting lines (except seedlings) will also be reimbursed for. Virtually all funds for gardening will be used," he explained.
At the same time, the head of Ukrsadvynprom noted that to develop the industry, it is necessary to spend more funds on product processing. "We need to finance not only planting, but also processing, sorting and storing fruits and berries. In particular, funds should be allocated for processing – refrigerators, blast chilling chambers for berries, processing into new products – apple chips, dried goods, grape and fruit wine," Pechko said.
He added that an increase in processing volumes in future will help fruit and berry producers in the years with large harvests. "This year the price of products of further processing – raspberries, currants, apples – has fallen. Purchase prices for apples, for example, at the plants were UAH 0.52/kg, raspberries some UAH 10-12/kg. This is a very low price, considering harvesting costs. The reduction in excise tax on fruit and berry wine will enable enterprises to process their products themselves," the expert said.
As reported, the Verkhovna Rada redirected UAH 1 billion from the programs of state support for the agro-industrial complex to the Regional Development Fund. The total amount of state support for agriculture will be about UAH 6 billion. According to information on the website of the Ministry of Agrarian Policy and Food, as of November 16 some 35.8% of state support for the agro-industrial complex had been used. Out of UAH 300 million provided for hop growing and gardening, some UAH 101 million has been used.