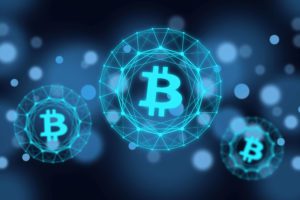 The Blockchain Association of Ukraine (BAU) has proposed to make Ukraine competitive jurisdiction for companies dealing with cryptocurrencies and blockchain technology and proposed some principles for being implemented into the law, including the introduction of 5% tax on deals with cryptocurrency.
The respective document was posted on the association's website last week.
According to the text of the document, proposals for implementation in the legislation in the field of regulation of cryptocurrencies were developed with the aim of accelerating the pace of development of this market.
In particular, according to the association, cryptocurrency exchange and sale transactions should not be subject to VAT and cryptocurrency suppliers should not be tax agents of individuals. For transactions with cryptocurrency, personal income tax should be levied at a rate of 5%, and the tax base should be net profit for the reporting year.
Blockchain Ukraine also proposes to introduce licensing of the exchange of cryptocurrency for fiat currencies.
The BAU said that the proposals of the association were accepted for consideration by the Ministry of Digital Transformation of Ukraine and the interfactional parliamentary association of the Verkhovna Rada Blockchain4Ukraine.
In the near future, it is planned to sign a memorandum of understanding and cooperation between the Ministry of Digital Transformation and the community of blockchain and crypto companies.
The Blockchain Association of Ukraine brings together experts in the blockchain industry and is a non-profit organization that actively promotes the integration of blockchain technology into the Ukrainian economy. The main mission of the association is to develop multilateral dialogue, the result of which will be consensus in all areas of activity.