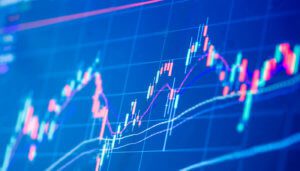 The shareholders of PJSC Ukrainian Exchange (Kyiv), following a meeting on August 31, has approved the decision to issue 14,063 additional shares and offer the securities to Bohai Commodity Exchange (BOCE). According to the report on the Facebook page of the Ukrainian Exchange, at present the share capital of the stock exchange consists of 25,000 shares with a nominal value of UAH 1,000.
Thus, in case of acceptance of the offer, BOCE could become the owner of 36% of the increased share capital of Ukrainian Exchange.
By another decision, the shareholders approved the candidacy of Yevhen Komisarov for the post of chairman of the board of Ukrainian Exchange and appointed Olha Bazhkova his first deputy.
In addition, the shareholders authorized the board to purchase software of the trading system for up to $1 million.
Earlier, BOCE studied the possibility of buying more than 25% of the shares in PJSC PFTS Stock Exchange and in early May 2018 asked the Antimonopoly Committee of Ukraine for preliminary conclusions on the acquisition of such a stake.
As reported, BOCE in late November 2016 won the auction of the State Property Fund of Ukraine to sell 99.9% of the shares of Ukrainian Bank for Reconstruction and Development, which were in state property. The final selling price was UAH 82.83 million.