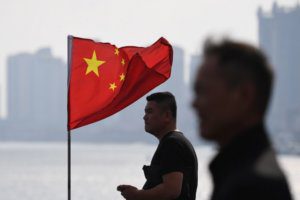 China is planning investment projects for the creation of multimodal cargo terminals in the Ukrainian territory on the border with the EU as part of the development of transit with the European Union. Deputy Infrastructure Minister of Ukraine for European Integration Viktor Dovhan met with Chinese Vice Prime Minister Liu He, the leadership of the National Development and Reform Commission of China, and the Ministries of Transport and Commerce of China within the transport initiative "One Belt, One Road" in Beijing on November 8-9, 2018.
The parties noted the need to develop transit from China to the EU.
"The Chinese side noted that this year 6,500 containers have been transported to Austria, and cargo traffic along the Trans-Caspian international transport route is growing. Investment projects are planned for the creation of multimodal terminals on the border with the EU (Lviv, Kovel, and Uzhgorod)," the Ministry of Infrastructure said.
In addition, the ministry stated that agreements have been achieved on signing an agreement on road transport between Ukraine and China with Deputy Minister of Transport of the People's Republic of China Liu Xiaoming until May 2019. This agreement will allow companies in both countries to transport goods in the territory of the other state regardless of the established routes, based on the needs of logistics and trade.